Its time to refurbish your old almirah at home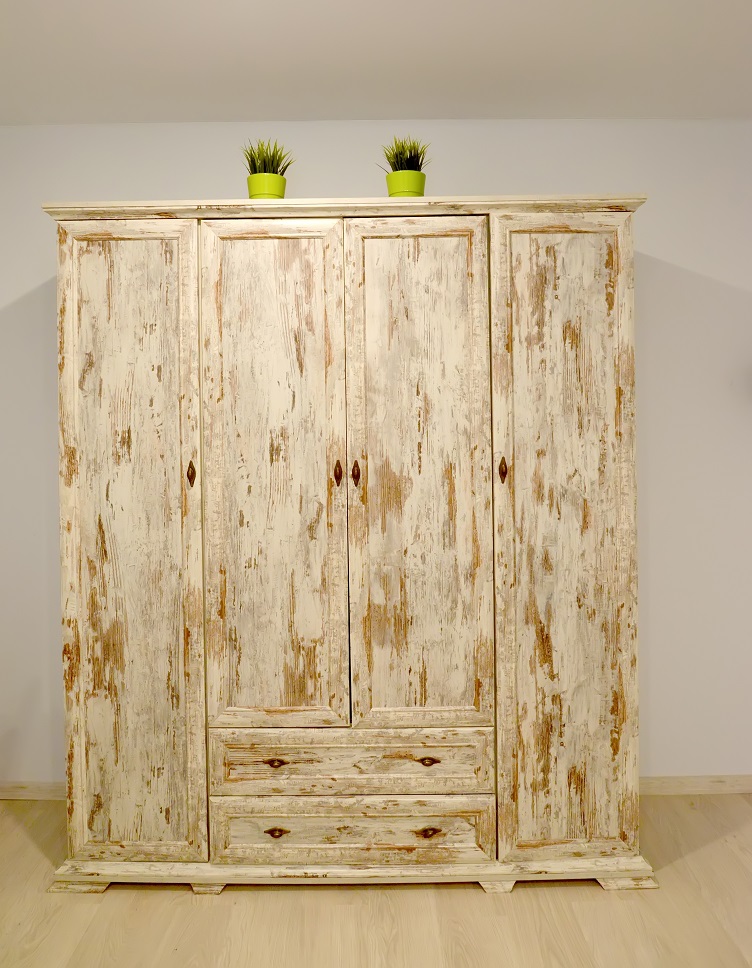 For the people who don't know what an Almirah is? It is a free-standing wardrobe in which you keep your clothes and stuff. Nowadays there's mostly a trend to have a built-in wardrobe in-room or before the bathroom but still, some people prefer to keep the Almirah in their rooms.
The old furniture is much more reliable and stronger than the one that we get today, if you are the person who loves old things and don't want to throw them out, because of the memories and love you shared with those is acceptable. But that worn-out look of your old furniture will ruin the whole look of your house.
But you don't have to worry much about them as you can transform these old furniture pieces into new ones and make them a part of your house.  This might sound tiring and tough to do, but don't worry we have got enlisted some of the best easy ideas to refurbish your Almirah to fit right in your house.
Decorate
Refurbished furniture is being applauded in the town for many years now. The old and vintage furniture is reliable and has signature texture and hue that can't be matched with today's furniture.
Instead of throwing your old Almirah turn it to new, in case the Almirah is perfectly alright and doesn't have any dents just have a faded look and old rustic paint you can simply paint it to give a new look.
 
Prepare the Almirah for painting:
Firstly, take out all the stuff from the almirah and empty the cabinets.
Clean it with a wet towel and then dry it with a cloth.
Use sandpaper to remove any rust and dust that's been there for too long. Use sandpaper both inside and outside.
The sanding will also help the new paint to stick better and will remove any reminiscent of the old paint coating. It will also give a smooth effect on the cabinet.
 Choose the color:
The selection of paint is an important point while refurbishing your Almirah, choose the color according to your theming and area where you are going to place the almirah.
The selection of paint kind is also important according to the texture of the almirah body.
If you are painting a steel Almirah use of spray paint is the best option you can opt. for as it is convenient to apply and dry quickly.
For wood, you can use both spray or simple paint.
For a great and long-lasting finish try using a primer that will help prevent future stains.
Paint it separately
Try to paint the inside and outside of the almirah differently.
Make a different pattern on the body of the almirah using tape and remove the tape afterward, you can design a geometric pattern or any design you want on the body.
If you don't want to do the job yourself you can hire professionals to do the task for you.
Place a mirror
Try adding a mirror on the door of the Almirah it will look nice and will give a refreshing look. Old Almirahs usually don't come with an attached mirror. A mirror on the wardrobe just makes sense so that you can easily check out the clothes after taking them out.  
Change the doorknob
Change the old door locks and knobs and put new and modern design knobs to get that new feel.
Summed up
            Here are some of the easy steps you can follow to give your old Almirah a new and modern look. You can change the look of your wardrobe just by painting it differently, you can paint a geometric design or a mural on the body of the Almirah, change the accent colors, place new doorknobs and you'll have your loved Almirah ready to be the part of your themed room.