Planning to Buy Property in Dubai? Read These Top Off-plan Tips First
Off-Plan property sales in Dubai have picked up recently; by Oct 2017, the market shares were equal; 50% for off-plan and 50% for ready property transactions. In this guide, I will touch on vitals tips and provide tools to help you understand the supply, demand, rental income, and others that enable you to make a better buying decision.
I'd like to highlight that the beauty of this stage of the game has been, "the client is the king," and there are no queues of buyers at the property developers doors anymore which I consider humiliating.
Hoping to keep things simple, I split the tips into few sections below:
The Prices:
First and foremost, do not narrowly look only at the property ticket-price. Make sure to know the price per Sq.ft.
 

Restating the first point, buying a low-ticket price property, does not mean that you are getting a good price. In fact, usually, it means you are buying an expensive property when you calculate the price per Sq.ft. For example, in Dubai suburbs, you can buy a 1-bed apartment for 499,000 AED, but you are paying 1,158 AED per Sq.ft (approx) since the size of the unit is 431 Sq.ft. Whereas you can pay 1,192 AED per Sq.ft (approx) and buy a property in Business Bay that is a developed community.
 

Believe it or not, you might be paying for an off-plan unit the same price as a ready property. So, it is crucial to check the prices of the ready properties in the same area, and have a look at the historical property transactions in the area of your interest.  fam Properties website provides a simple tool for that.
 

Understand the value proposition of the project you are buying in, then ask yourself, "Do I want to pay a premium amount for this value." e.g., Am I ready to pay this extra amount to invest or live in an iconic building? Or can I have the same life-style in an adjacent building and pay less?"
 

At this phase, it is NOT advised to buy during the project launch because for the last two years, developers have been giving great offers on the projects, e.g., 2% or 4% of DLD registration waiver or post hand over payment plans. Not to mention that sometimes developers do not launch the good units at the start. Therefore, buying during the launch might, later on, mean competing with owners who are ready to sell for an amount similar to your purchasing price value.
 

Understand what you pay for. Are you paying for the Net Area which includes the liveable/internal area plus the balcony? Or, you are paying for the Total Area which includes the Net Area plus the utility area. In case you are buying a unit with a large balcony or terrace, then make sure that the price of the balcony Sq.ft is lower than the Sq.ft price of the internal area.
 

There is a chance that you lose 5% of your investment. If you buy a 500 Sq.ft property for 1,000,000 AED, then the developer has the right to deliver this property ranging between 450-550 Sq.ft, and the chances are that you get it with less not more. This means your investment cost increased by 50,000 AED.
 

The Property Developer:




 

Regardless of the property developer, perform the due-diligence. Explained in The Big Short movie at the minute 86, Hot-Hand Fallacy concept, somehow, applies to developers. If a developer has achieved success in few projects, it does NOT necessarily mean that this developer will continue to succeed in all projects. So, always make sure to do your research when dealing with all developers.
 

The delivery rate of the projects that were supposed to be handed-over by 2017, H1 is 9.6% as per SIM (Smart Investment Map). So, try to find a developer with proven delivery time. We have developed for you an exclusive tool that enables you to check the property developers delivery records. You can check it here. 
 

You should not go directly to a property developer. Instead, use a property agent. Are you wondering why?

Bypassing agents might mean missing opportunities because a good real estate agent is aware of all available projects and property offers that you might miss if you go directly to a developer office.
It is the agent who will sell or rent your property after the handover; so, we can establish that the agent will advise about the best property. Hence, it is wiser to build relations with agents in advance.
Restating point one, going to a developer gives a tight window to opportunities in the market. Namely, visiting a developer in the sales office blacks you out from seeing other projects. Simply, the developer you visit has one project or only their products to offer you.
Buying an off-plan property via a real estate broker does not involve paying commission.
The primary role of the property agent is to understand your needs and preferences and advise you accordingly based on his knowledge of many developers, projects, and the market landscape.

Some developers have proven record in delivering specific living standards. e.g., Omniyat mainly develop luxury property; so, count till ten before buying affordable properties from Omniyat.

Unless you are certain, avoid developers that have never delivered any project.

Search Google for reviews on the property developer that you are planning to buy from.
The Area | Location: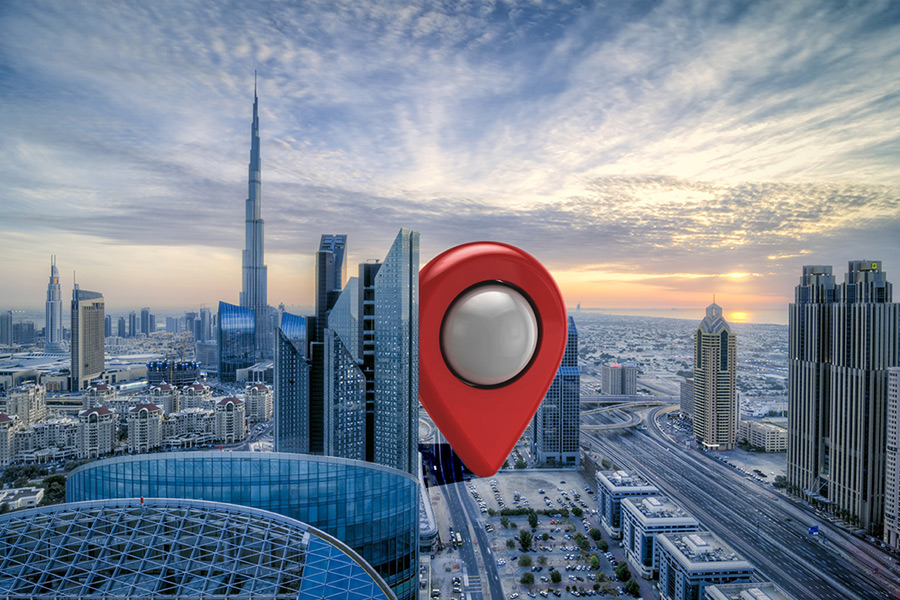 13. Explore on your own and ask the developer about the upcoming projects in the immediate vicinity which may block your property's view.  e.g., The excellent views of Dubai Mall Fountains of "DAMAC Maison Dubai Mall Street Tower" (The Signature Tower) got completely blocked by a new tower. So, try your best to get a guarantee from the developer that your property will never lose its view. 

         14. If you buy in a non-established area, then do not expect good return till the area is established. In other words, the return should increase once the community is established.

         15. Understand the current infrastructure and the future of the area of interest, e.g., upcoming parks, waterfront, brigades, schools, landmarks, Masjid, shops, and metro stations.

          16. Buying properties next to landmarks have greater potential for capital appreciation, e.g., Blue Waters Island, the home of Dubai Eye, and Dubai Creek Harbour, the home of the next world's tallest tower.
 
The Project: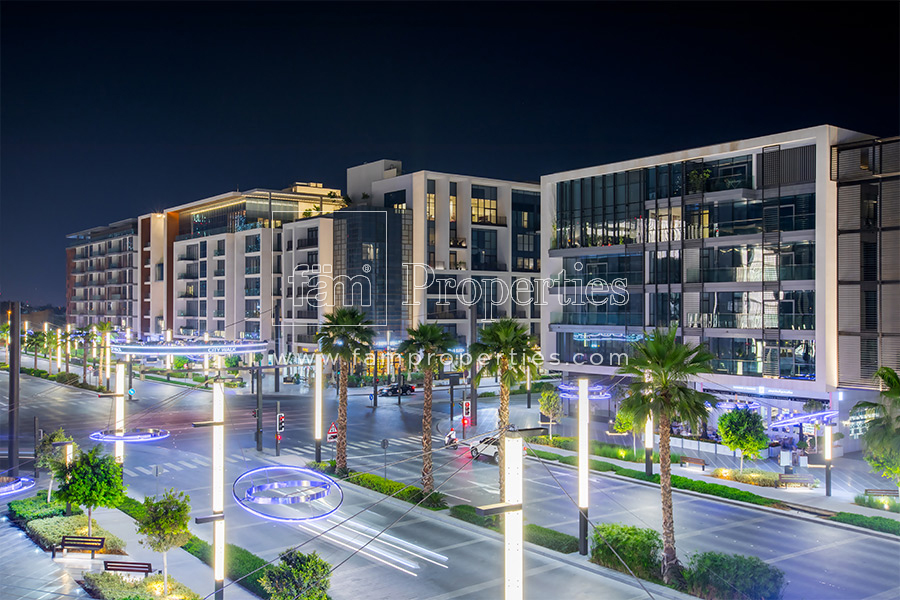 17. Visit the project construction site to get an idea of the construction progress. e.g., Mada Residences and AG-5 Tower were almost launched at the same time. The construction of AG-5 started a while after Mada. In fact, by the time of writing these tips, AG-5 still under the ground whereas Mada Residences has completed all its 36 stories. 
        18. Do not take it for granted, not all projects in Dubai are equipped with Gym, swimming pool, e.g., Bay Square. Moreover, not all of them have shops nor a walk, e.g., Polo Townhouses in Meydan.
        19. Identify the uniqueness of each project you shortlist, e.g.; City Walk offers low-rise freehold buildings in Jumeirah area.
        20. Especially when purchasing a villa or townhouse, know the approved usage of the nearby plots by the municipality, e.g.DEWA, mosque, park, school, community center, etc. That enables you to avoid surprises and forecast future appreciation once the facilities/utilities are developed.
 
The Property: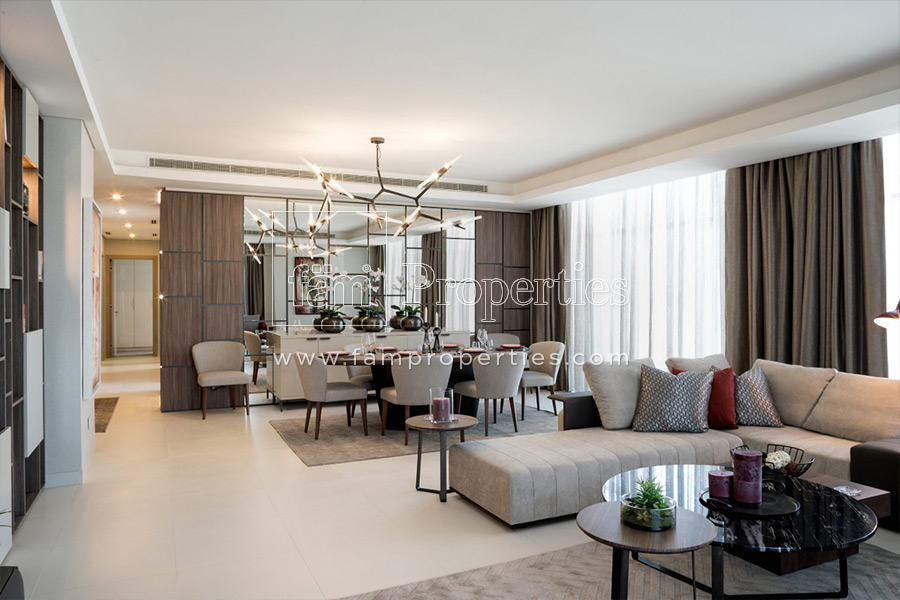 21. Scrutinize the layouts that define the livability, rentability, and saleability of the property. Make sure that the balcony size is reasonable and avoid units with an extra number of bathrooms which do exist.
       22. Try to buy in a project where a show property is available. This allows you to get a better idea about the finishing, and keep in mind that you are not going to buy this exact show property. Most probably, your unit will have a different layout, floor, view, and plot in case of villas.
       23. Request the approved site plan of the property by DLD. This shows the dimension, position, exact building, exact view, the direction of the unit, and the total size breakdown.
 
Legality: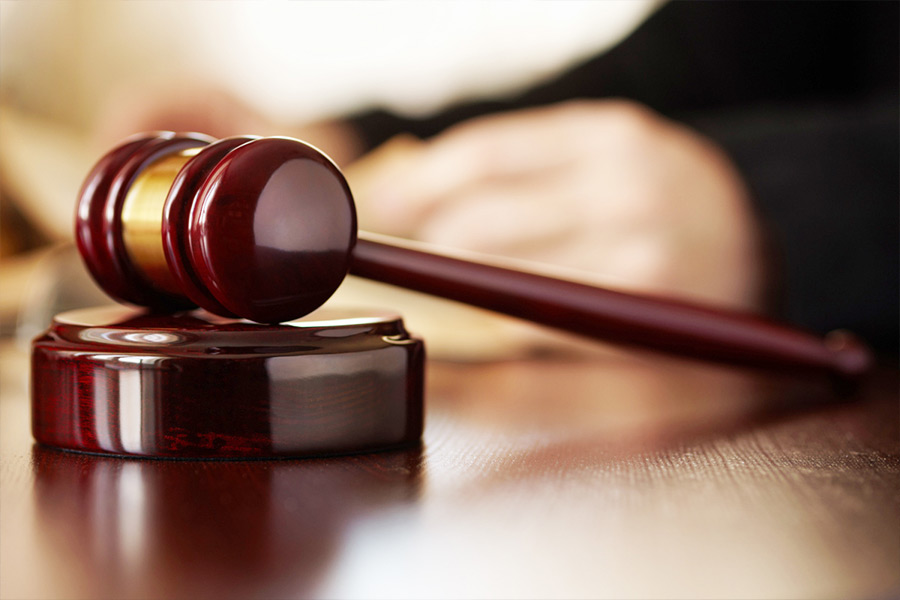 24. Carefully read the SPA to understand what payments you must make to be able to sell the property e.g., If you buy in Dubai Creek Harbour, you can sell the unit ONLY after you pay 30% of its value, and after the construction progress reaches 50%. Pay attention to service charges, parking slots location, and to any constraints or unusual clauses, e.g., Serena Townhouses SPA says that the developer can delay the handover up to two years whereas the law gives the developers only one year.

          25. The new property advertising law allows you to hear only about registered projects; however, visit RERA website or use  this advanced tool to check the number, escrow account, status, and the construction progress of the project.
          26. Make sure that the property developer and the Master Developer are on the same page, and there are no conflicts between them.
 
Payment Plan: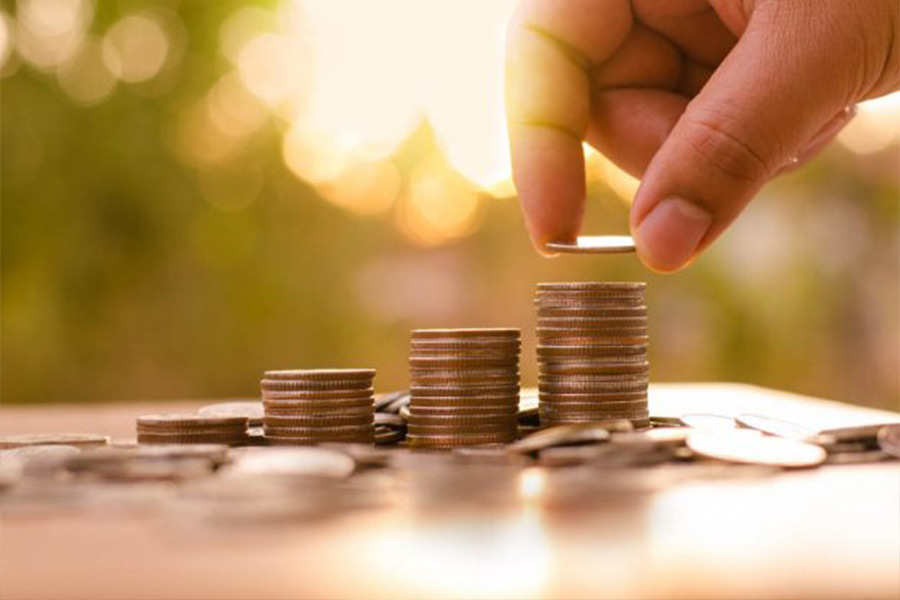 27. The higher the hand-over or post hand-over payment is, the safer your investment is, and the lower your opportunity cost is. Try to avoid date based payment plans, and go for construction progress based payment plans. You can check the progress of the construction by this tool. For a limited time, Nshama offers properties in Town Square with 90% on hand-over payment plan. Pay attention that this kind of payment plans might bring the project prices down since we have seen many buyers who do not manage to make such big handover payment which force them to exit by selling their property for a lower price than the market price.
 
Investment Return: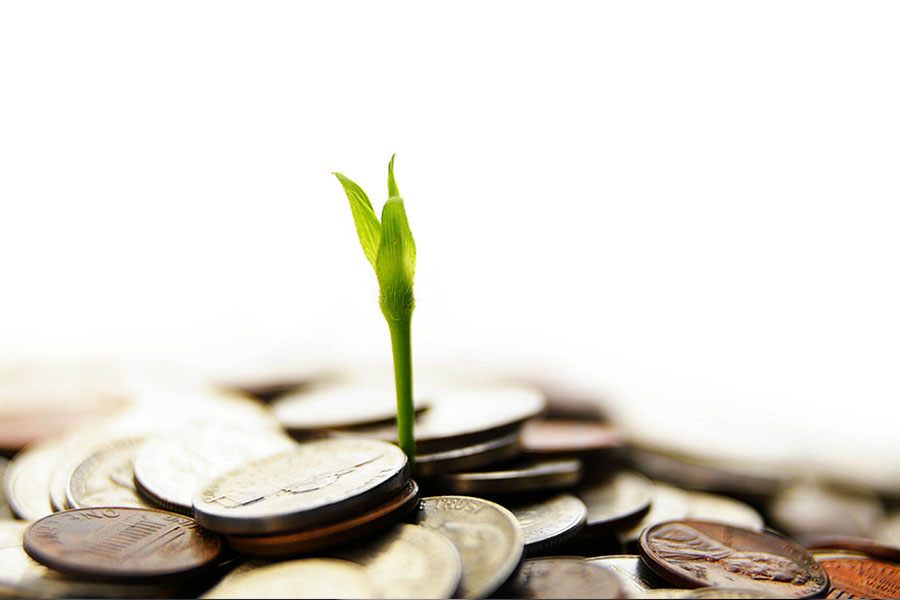 28. Get familiar with the investment ratios such as ROI, NPV, IRR, and others. It is strange how some agents present to you the ROI without including the service charges and the closing cost in the equation.
       
       29. Study the supply and demand. 26 projects shaping 4,968 units met the delivery deadline by 2017, H1. Also, H1, 2017 launched 43 new projects composing over 13,708 units. It is clear that the supply exceeds the demand currently. That means there is a fierce competition between property developers which might give you a room for negotiation.

       30. Calculate the capital appreciation and the expected ROI of the property, and consider the service charges; note that some developers charge separately for the parking maintenance. Elite Residences provides the lowest service charges per Sq.ft in Business Bay. If you are buying in an established community, then study the rental index price change over time.
 
The Agency and Broker: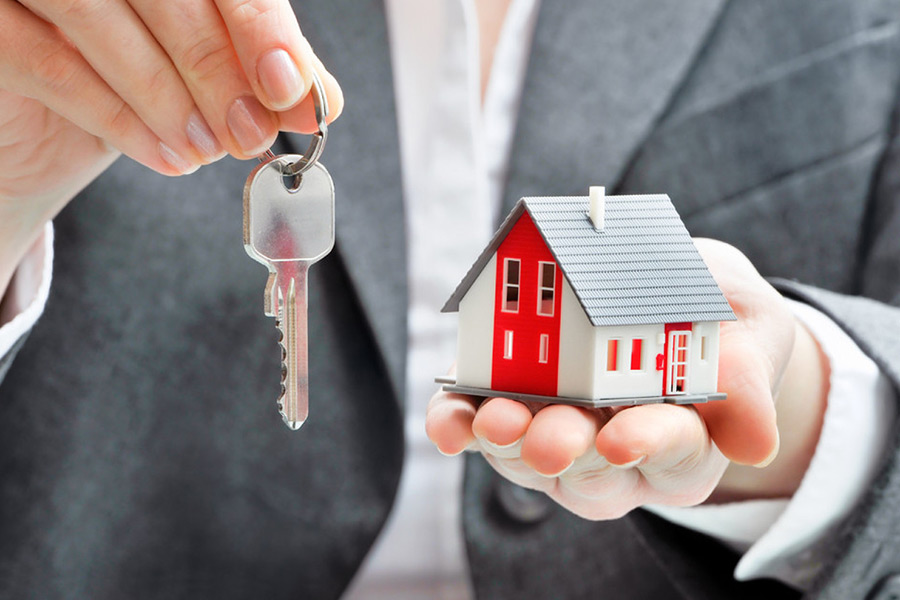 31. Avoid dealing with pushy agents who try to express the sense of urgency and scarcity.

    32. Try to deal with a large agency for dealing with small agencies might make you a "step in their learning curve/phase." Dealing with a large company grants you seamless process and better opportunity where you benefit from the synergy of their big sales team.

    33. Do not stick to only one agent, and always try to meet and listen to others, and most importantly do NOT betray your agent as you are going to lose more than what you think you saved.
 
Others:
     34. Have Plan B. If possible buy a property that you can use later on in case it does not get rented or sold.

     35. Read buying property guides available online, and check the real estate quarterly reports.
     36. Some developers try to charge 1,040 AED for Oqood again when you want to sell your off-plan property.
At the end, I hope that has been informative to you. Please feel free to leave any question on the comment section below.
3k